"عبير" ... إجبار على الزواج ثم ابتزاز لحضانة طفلتها والتخلي عن حقوقها مقابل الطلاق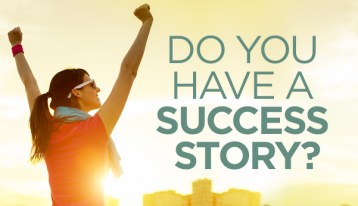 As usual, "Abeer" woke up early to go to school, wore her uniform, tightened her hejab, carried her school bag, and went to her school, and as she walked to the door of the house, she heard the thunderbolt, when her father agreed with someone about her marriage, and read Al-Fatiha with him, Abeer did not move at the beginning and did not give any reaction until the first five minutes, then her voice comes out with an objection and penetrates her father's ears.
Abeer, 25 years old, lives in Gaza City. At the age of fifteen, she divorced her first husband a year after her marriage, then her father forces her to marry for the second time at the age of seventeen, a scene that is happened every year. Statistics show that about 19 thousand marriages are under the age of 19 years out of 43 thousand marriages in 2014, according to Palestinian Central Bureau of Statistics.
In a trembling voice, Abeer says: "My father threatened to kill me if I did not agree to get marry when I was 15 years old. I agreed under fear of death, my dream of completing my studies got destroyed, I got married then my husband started beating me with everything he's got in his hand.
I went to my father's house and asked for a divorce from my husband, but I found out that I am pregnant so, after 12 days I went back to my husband's house.
She added, "I gave up for my first child, who was still in my guts, but I couldn't bear that my husband and his sisters beat me, so I decided then to go back and insist on the divorce then I got it a year later."
At the age of 16, Abeer became the mother of a child, saying: "40 days after giving birth, I went to the clinic for a regular check-up and to vaccinate my child, and when I left the clinic door, my release suddenly appeared and kidnapped my child the he left quickly.
I was with my mother and we could not do anything, I did not stop crying at the time." "I went to the police and submitted a report, to be imprisoned, and the problem got bigger. My father threatened me again and asked me to abandoned my child, but after the intervention of the governors and the court, my daughter came back to me after the judge saw that my daughter is still a baby and she is in custody age
her ex-husband family stipulated that her daughter should return to her, If she waives all her rights, so she agreed in order to keep her baby with her: "I wanted to protect my child and live in my confusion, but they also stipulated that if she got marry for the second time they will take the child from her and I agreed, very excluding to get marry another time, but things don't always go as they're planned.
Abeer was forced to marry for the second time, she says: "I did not forgive my father for what he did to me even though I sometimes saw remorse in his eyes. He forced me to marry a second time and on the day of the marriage contract I went home and did not find my child. At this time, I retreated from marriage and I asked for a divorce, but my fiancé promised me that he would give her back.
And added, "He tried a lot to give her back but failed in the end. I did not know that the law restores custody of my child with the existence of the assignment, and that the custody return to my mother if I married, I wish I knew. I still have a missing piece in my heart until now because I did not see my child and don't know how it looks now. "
Abeer's daughter is now 11 years old, and her mother did not see her until the first year and a half of her life when she was in her nursery.
Abeer gave birth to her second husband, two sons and one daughter, and after 5 years of her husband, Abeer returned to her father's house, saying: my husband was treated me well but his mother beating, insulting and cursing me with bad words that I endured at the beginning of my marriage for the sake of my husband, and because he was trying to relieve me of what his mother did to me, but lately, this has gone on too long.
I persuaded my husband to marry for the second time, he did not agree in the beginning, but he got married.
In her side, Amal Bahader explained that all types of violence are painful for women, but the most severe impact on, health and body is physical violence, which affects her negatively on the woman's personality, which often leads to weak personality and low self-confidence and affects her decisions, her social relationship and the way of raising her children, who are often exposed to the violence she is faced to. "
Bahader emphasized that one of the most common causes of physical violence is early marriage, the environment and the society force a girl to marry, cultural, educational and intellectual incompatibility between spouses, false beliefs, low level of education, inbreeding.
Abeer is still waiting the decision of divorce from her second husband for the third year, and her father still repeats the same mistake and asks her to give up her children, but this time Abeer did not submit to her father, and she did not take anyone's opinion, but she is waiting for the judiciary to do justice to her.