Conclusion of the Youth Capacity Building Program - Rafah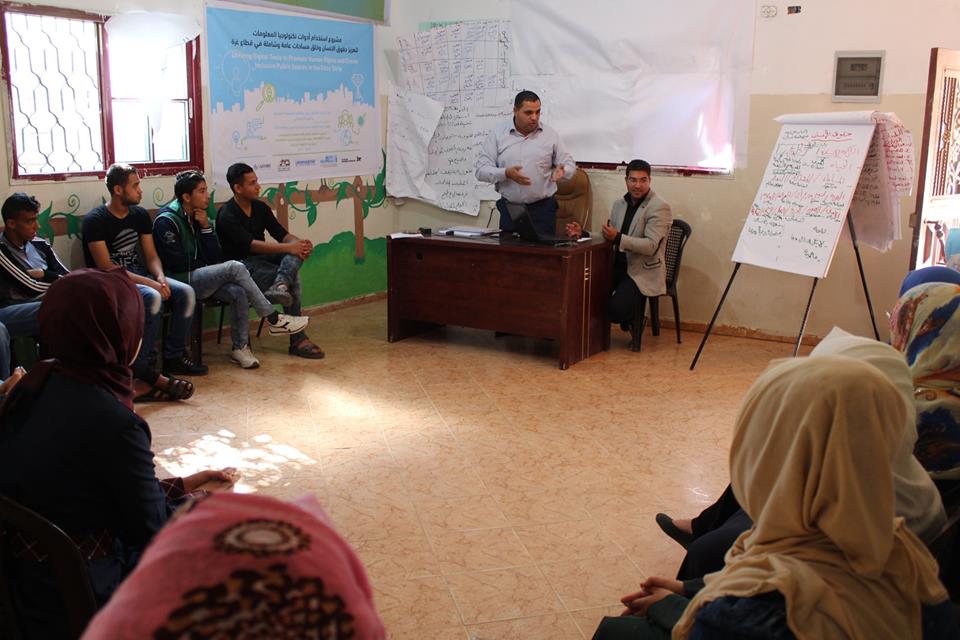 Aisha Association for Woman and Child Protection concluded a youth capacity building program on youth community participation and concepts of gender equality and gender within the project " Utilizing Digital Tools to promote Human Rights and Create Inclusive Public Spaces in the Gaza Strip"
The training was carried out in partnership with the GGATEWAY Foundation. Training was undertaken to build the capacity of young people and youth in civic and community youth participation issues, gender equality, protection and response mechanisms, human rights and resolution 1325, protection from harassment and online bullying.
The training targeted 40 adolescents and youth aged 13-29 from Rafah - Al-Shoka municipality within two separated groups. The training was held on a four-day period, on Fridays every week, to ensure attendance of the youth, in a manner that does not contradict the timing of the school or university.