Training course on ' case management for addiction cases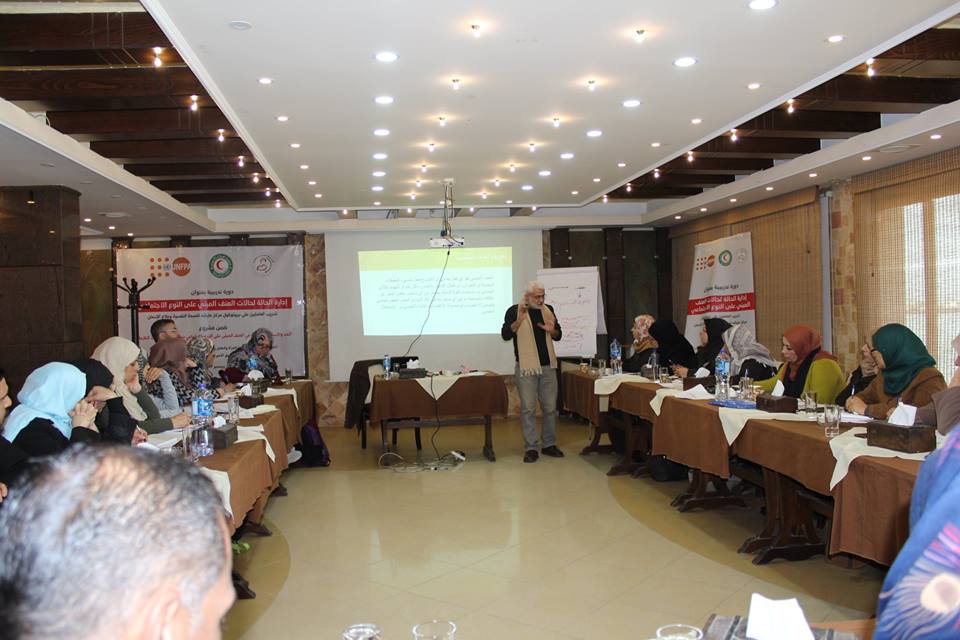 In partnership with the Palestinian Red Crescent Society in the Gaza Strip and funded by the United Nations Population Fund (UNFPA), Aisha Society for woman and child Protection completed the first phase of the training of the Aisha Community Center's Protocol through upgrading Aisha's protocol for mental health and addiction's treatment within the project "Reducing and responding to the increase in gender-based violence "GBV" among displaced women and girls.".
The training is divided into two phases: case management and psychological interventions, covering the skills and information needed to manage cases in addition to general and specialized psychosocial interventions .. The training was within 20 days of nearly (100 hours) covering the core subjects of the Aisha Community Mental Health and Addiction Treatment Protocol.
The training conducted by Dr. Mustafa Masri " Psychiatrist and Consultant" at Aisha Association for woman and child protection . Aisha's staff , the social workers and psychologists, attended the training . In addition to some specialists from governmental and non-governmental actors in the field of psychosocial support for women and girls exposed to gender-based violence.
The aim of the training is to increase the efficiency, preparation and equipping of the technical staff working at the Aisha Center for Mental Health and Addiction Treatment.